Cadillac ATS-V / ATSV Forum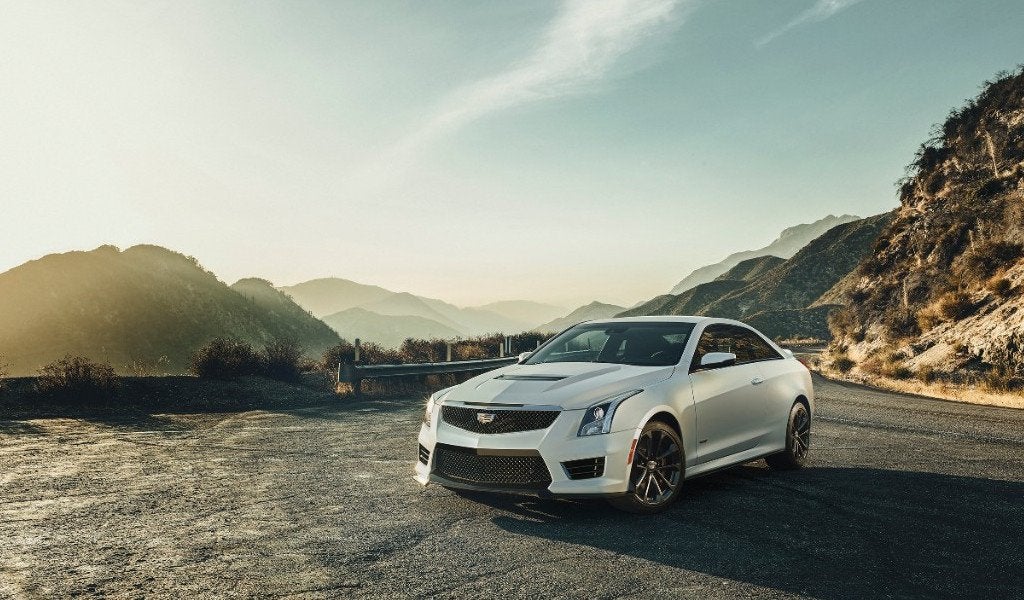 ​
The
ordering for the all new ATS-V opened earlier this week
, and we are starting to get a more clear picture of what features and options that you can order from the Cadillac factory. Pricing seems to be starting around $61,000, and then you can start adding bits and bobs to your heart's contentment.
Lets take a trip down the options list to see what you can add to your ATS-V. I think I will start at the thing that most of you care about, the Track Performance Package.
Track Performance Package (RPO Code: Y4Q) $6195
Carbon Fiber Package *
Performance Data and Video Recorder
Low Mass Battery
Deleted Items**
Carpeted Front Floor Mats
Carpeted Rear Floor Mats
Tire Inflation Kit
Tow Hooks
** In order to get the deleted options added back to the car, you will need to order the Protection Package (RPO Code: WPQ).
Brake Calipers $595
Red (J6F)
Dark Gold (J6J)
Luxury Package (RPO Code: Y91) $2500
Cadillac CUE and Navigation***
Sport Alloy Pedals
Universal Home Remote
High Intensity Headlamps
Slip-Folding Rear Seat (Not available with the Track Performance Pack)
Cadillac CUE and Navigation (RPO Code: Y26) $1085 ***
Cadillac CUE with Embedded Navigation
Bose Premium Surround Sound 10-Speaker System (The V-Coupe gets an extra pair of speakers (12 total)
110V Power Receptacle
Head-Up Display (RPO Code: UV6) $425
Included in the Safety & Security Package
Performance Data & Video Recorder (RPO Code: UQT) $1300
Requires you to order the CUE and Nav Pack and it included with the Track Performance Package
Seats
Recaro Performance Seats (RPO Code: W2E) $2300
...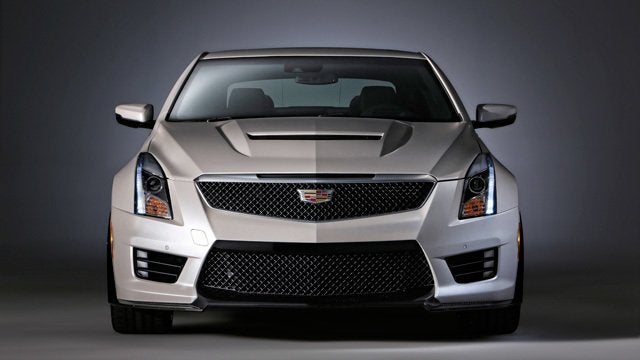 ​
DETROIT – Cadillac dealers have begun accepting orders for the 2016 ATS-V – the brand's inaugural luxury compact performance car starting production this spring.
Available in sedan and coupe forms, the twin-turbocharged ATS-V offers a dual-purpose luxury performance experience: a car with true track capability straight from the factory with sophisticated road manners.
Powered by the segment's highest-output six-cylinder engine – the Cadillac Twin Turbo rated at 455 horsepower (339 kW) and 445 lb-ft of torque (603 Nm) – the ATS-V achieves 0-60 performance in 3.9 seconds and a top speed of 189 mph. The Cadillac Twin Turbo engine is backed by a six-speed manual – with Active Rev Match, no-lift shifting and launch control – or a paddle-shift eight-speed automatic transmission featuring launch control and Performance Algorithm Shift.
"The V-Series is the ultimate expression of Cadillac's re-ignited product substance and the passion at the core of our brand," said Johan de Nysschen, Cadillac president.
"The ATS-V expands the V-Series lineup, bringing a new kind of performance character to Cadillac. Lightweight, agile and potent, the ATS-V will make an ideal pairing with the larger and even more powerful all-new 2016 CTS-V midsize sedan, which arrives later this summer," he said.
In the U.S., the 2016 ATS-V sedan carries a starting price of $61,460 and the ATS-V coupe is priced from $63,660. Consumers can order ATS-Vs now through dealers and begin specifying their own ATS-V online at
Luxury Cars SUVs Sedans Coupes and Crossovers Cadillac
in April.
Additional performance technologies built into the ATS-V include:
- Brembo high-performance brake system developed for track-day performance capability straight from the factory
- Third-generation Magnetic Ride Control, which delivers 40 percent faster...
​
Cadillac has finally delivered the goods on the new ATS-V, and boy are the numbers impressive. This thing is going to be quick. How quick? How about a lightning quick 3.9 second sprint from a dead stop all the way up to 60 miles per hour. Keep your foot on the floor and this thing will take you all the way up to 185.
All of this power is generated by a twin-turbo 3.6 liter V6 that is capable of generating 455 horsepower and 445 pound-feet of torque, and will be available with either a proper 6 speed manual that has Active Rev Match that is likely borrowed from the Corvette, or the 8 speed auto that is also probably on loan from Stingray.
The weight stays down due to a standard carbon hood, and speaking of the body, the chassis is stiffer by about 25% due to lots of triangulation, gusseting and a v-brace around the engine. 4 bits of trick engineering that were developed for the C7 Stingray will be the 3rd gen Magnetic Ride Control. At each corner will sit some ooey gooey goodness that is Michelin Pilot Super Sports wrapped around 18 or 19-inch forged alloys. Within those hoops will be the industry standard when it comes to performance stopping power: Brembo. I don't think that anything else need be said after that when it comes to braking power. They will be pinching 14.5 inches of disc up front and 13.3 inches in the rear.
You can get a Carbon Fiber pack that will get you a wing, splitter, and some snazzy vents here and there. If you are looking for out and out performance, check the Track Package box to get yourself the Stingray's PDR (
Performance Data Recorder
), a lighter battery, no floor mats, and ditching the tire inflator to round out the weight loss to drop a total of 30 pounds. Recaro has been commissioned to keep you and...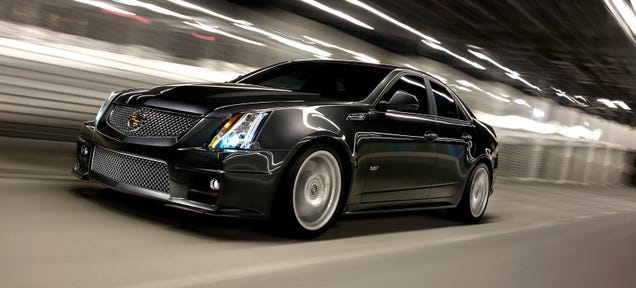 ​
As a car enthusiast, you should be excited for the 2015 Detroit Auto Show. Hell, we can barely contain ourselves – it's shaping up to be a great show. And this bit of news only heightens our expectations – Cadillac will be bringing its third-generation CTS-V to January's North American International Auto Show.
That bit of high-performance news has been confirmed to Autoblog by Cadillac officials. In fact, we've received an official invitation to the brand's press conference, and while the latter is light on information, it does say, "it's time for the V-Series to elevate to the next level." Considering our last experience with the CTS-V, we're not sure what there is left to elevate, although we're hopeful that Caddy will come up with something.
Read more here:
Next Cadillac CTS-V confirmed for Detroit - Autoblog
The magic will be happening on Tuesday, January 13.
​

Up-to-600-horsepower race car meets international FIA GT3 specifications
2014-11-14
AUSTIN, Texas – The next generation of Cadillac's V-Series elite, high-performance cars began today with the introduction of an all-new race car, the Cadillac ATS-V.R. Set to begin competition in 2015, Cadillac debuted the new race car at the Circuit of the Americas, one of country's pre-eminent racing venues.
The ATS-V.R is the racing extension of the upcoming 2016 Cadillac ATS-V Coupe, which channels more than a decade of V-Series engineering experience into the brand's first compact performance model. The ATS-V Coupe debuts next week, along with the ATS-V sedan, at the Los Angeles Auto Show and arrives track-capable from the factory next spring.
The new, up-to-600-horsepower ATS-V.R meets international FIA GT3 specifications, a highly coveted pedigree that allows it to potentially run in more than 30 different GT series around the world. Other marques in this ultra-competitive racing class include Aston Martin, Audi, Bentley, BMW, Ferrari, Lamborghini, McLaren and Porsche. The FIA is the governing body for worldwide motorsport, with the GT3 class representing a specific set of specifications for racing cars based on production models.
"The V-Series is the highest expression of Cadillac's rising product substance," said Johan de Nysschen, Cadillac president. "Elevating and expanding the V-Series is the next logical step in Cadillac's growth, including this new race car developed in GT3-specification, enabling us to pursue racing on a more global scale."
The heart of the ATS-V.R is the LF4.R, the racing version of the Twin Turbo 3.6L V-6 in the award-winning Cadillac CTS Vsport. Specific technical upgrades for the GT3-spec race car include larger, twin BorgWarner turbochargers; increased capacity intercoolers; competition engine management and a direct,...