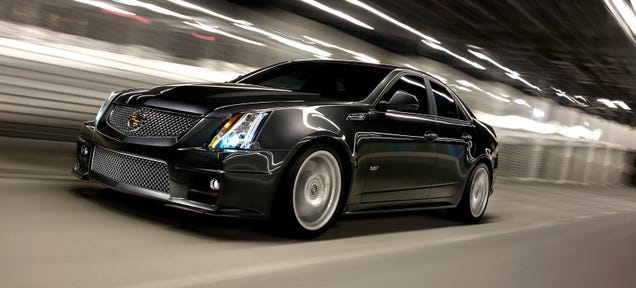 ​
As a car enthusiast, you should be excited for the 2015 Detroit Auto Show. Hell, we can barely contain ourselves – it's shaping up to be a great show. And this bit of news only heightens our expectations – Cadillac will be bringing its third-generation CTS-V to January's North American International Auto Show.
That bit of high-performance news has been confirmed to Autoblog by Cadillac officials. In fact, we've received an official invitation to the brand's press conference, and while the latter is light on information, it does say, "it's time for the V-Series to elevate to the next level." Considering our last experience with the CTS-V, we're not sure what there is left to elevate, although we're hopeful that Caddy will come up with something.
Read more here:
Next Cadillac CTS-V confirmed for Detroit - Autoblog
The magic will be happening on Tuesday, January 13.